Made these about 2 weeks ago:
http://www.mybakingaddiction.com/lemon-coconut-bars/
Lemony, coconuty, goodness. Would have been better if mine had not turned out quite so gooey in the middle.
Followed the recipe exactly. Although maybe I didn't get dough cut in well enough. After 20 minutes, I got tired of cutting in (I don't have a handy-dandy food processor that does it in 1.38 seconds) and went with it. Baked it, and there were some cracks, so I think that's why parts were gooey-er than others. Or maybe it could have baked a little longer.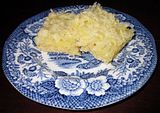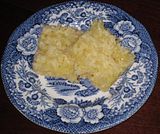 I may give this another try in future when I have something to do the cutting in work for me. LOL